This page is where I get to be a little selfish....
It's all about Violet October here! ;)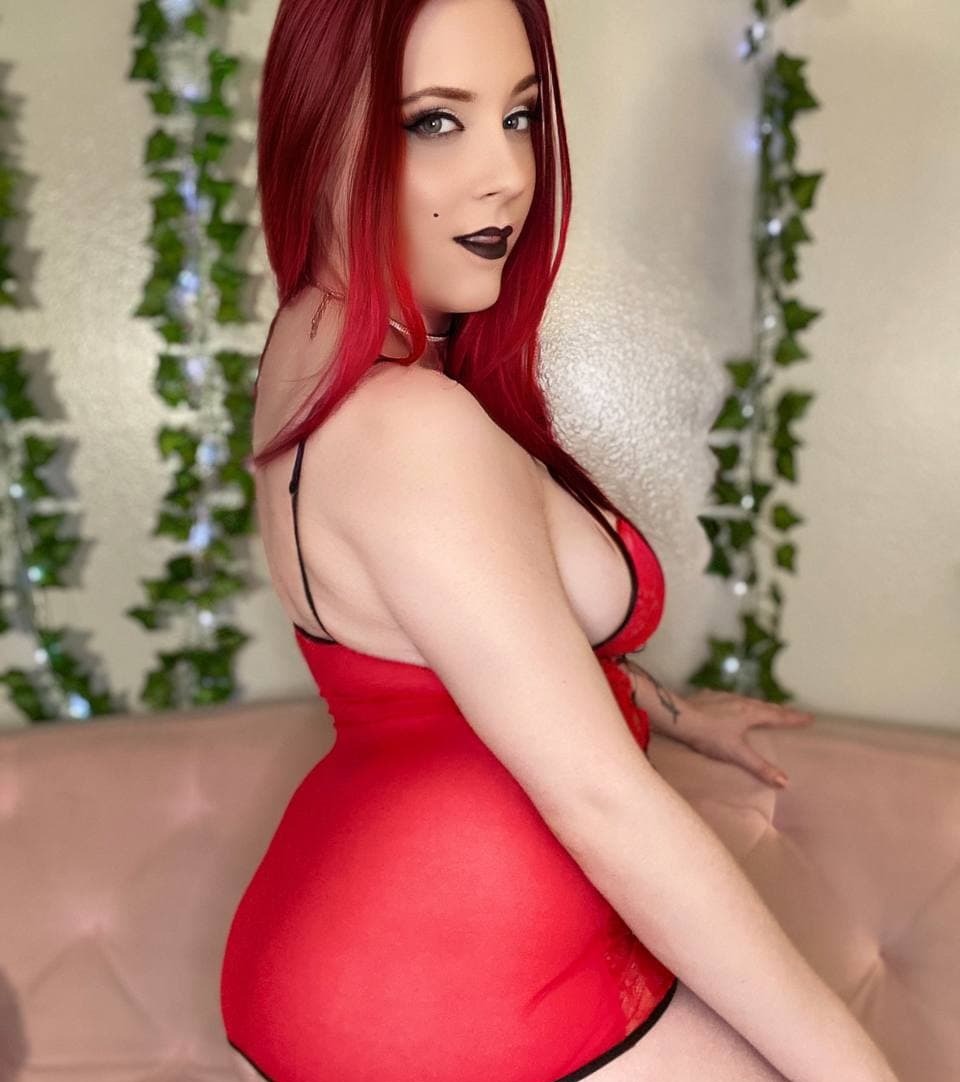 I'm your favorite curvy pornstar, kinky cam model, and legal courtesan.
I'm waiting for you. What are you waiting for?
My fans here will get a first look at everything I have to offer, exclusive videos, rare photosets, private cam shows, and so much more.

This website is my journey of my sex work from starting in 2011 as lil bb Bartender-Stripper, moving to a Webcam Model, to Fetish Model, to Legal Courtesan, to Phone Sex Operator, to Pro Porn Performer & Content Creator, to Professional Submissive / BDSM Companion, and ending up right back to my beloved brothel work & still going strong on my content creation while currently building 3 studio sites all on my own! I don't have all my content up yet, but soon..... every piece of content I have ever shot for myself will live on this website to tell the full story of who I am as Violet October. Thank you, and I love you all so dearly.

I've had the pleasure of getting down & dirty and exploring many kinks & fetishes with my fans live on cam since 2012. If you need an experienced woman to iron your kinks out, I'm your girl. I'm a wildly talented switch with plenty of kinks myself.

As kinky as I can get, I love being slow and seductive. I want to take my time with you. I want to get to know every delicious part of you, and I want to surrender every part of myself to you. We can skype and share a candle lit bubble bath, talk on the phone endlessly into the quiet night, edge each other into orgasmic bliss, or simply take joy from hearing each other's laughs.

Professional Girlfriend in Las Vegas, Nevada
I love being a Digital Plaything, but did you know that I also work as an escort in Las Vegas, Nevada. If you're planning a trip to Sin City, I would love for you to add me to your To Do List! I do have a strict screening process especially while we are still knee deep in the COVID-19 pandemic. Email datevioletoctober@protonmail.com

This year, in 2022, I'm celebrating 11 years of being a Sex Worker.
Does that make me a Veteran SW? Either way, I'm so thankful for all the people I've met and the experiences I've had because of Sex Work.
I started out working as a Half Bartender-Half Stripper at a seedy little strip club in East Texas in 2011. I fell in love on my first night. At the club, a dancer asked me if I'd ever heard of "webcamming."

I signed up for MyGirlFund & Streamates that very weekend and never looked back!

When I moved to Vegas at the end of 2021, I got to dip my cute little toes into adult conventions, fetish modeling, pro & amateur porn, and brothel work! I love being a digital slut, but being a Full-Service Sex Worker holds a special place in my heart.

Now I teach classes to local sex workers and lend my hands when I'm able to local SW-activism events & causes!

I truly couldn't be happier.

Q: "What made you want to become a sex worker?"
A. "I grew up wanting to be either a PlayBoy Bunny or a Burlesque Dancer. Ask anyone in my family. They knew."
But I happily ended up in a strip club, going to cam girl sex parties, living in Cam Manions/Events for weeks out of the year, living in brothels for 2 weeks at a time. And let me just tell you this... There's something blissful and special about living and working among other femme sex workers for so long. That's not an experience you get anywhere else, and it's why I stayed. And further, the way I get to TRULY connect with my fans every single day.... that's why I've stayed in Sex Work for a full 10 years.

Q. "What are some of the most rewarding aspects of your job?"
A. "Connection, communication, trust, self love, and self care."
I have always said that being in Sex Work feels like a celebration of yourself. It's YOU that your clients come to see. Your smile, your warmth. My smile, my warmth, my radiance, and my love.

It's the job that allows me the greatest forms of self-love and self-care when I am sick in any way. My fans make me feel loved on my down days. And filming a new video that pays the rent that month sure doesn't hurt.

But the best part is the hugs I get to share in clubs, at the convention floor at AVN and the surrounding bars, fundraising events, and in my bedroom at the brothel.

Q. What do you do besides sex work, if anything?"
A. "That's a good question! I'm a creative in all aspects of my life. Let's talk about that a little."
I like to take care of and foster cats, I love to garden, and I'm obsessed with cooking, baking, and pilates & yoga. I stream art & video games on Twitch. I post my art to Patreon. I edit pornos and podcasts for friends in Vegas.

When I'm well, I try to be a part of the local Sex Work Activism grassroots happenings here in Las Vegas, NV. I helped organize the first "International Whore's Day" March & Rally in LV. As well as fundraise for unwell sex workers in the community

I have sat down with state senators & submitted letters of testimony to a hearing to form a brothel study committee. Also, when we aren't in a pandemic, I like to fuck my partner in front of strangers at swinger's clubs.

What can you expect as a member of VioletOctoberx.com?
I have so much inside for you......I think we will have a lot of very naughty, seductive time together.

Let me bring your fantasies to life in a custom video that YOU direct! Solo, Boy/Girl, Scripted, JOI, Kinky, Cosplay, you name it!

Let's get intimate and have fun exploring each other. I live for sensual, sexual life interactions, and I can not wait to play with you. You'll even be able to control my vibrators!

Naughty story telling, personal updates, model features, platform updates, art/garden updates, creativity spotlights & more! Check out my blog to stay up to date on everything happening in my world!

What can you expect as a member on my site?
Keep scrolling to see everything I have to offer you!
I have a passion for filming XXX content, so you can expect fresh updates every single week!

See that little chat box in the bottom right hand corner? This is how we stay in touch, every day! I love hearing from my fans! Let's get to know each other!

I love posting rare & exclusive content here for my fans! Join to access videos and photo sets that you won't find anywhere else!

Create a free account!
You'll be the first to know about all of my new videos, promotions & more! Maybe you'll even get some fun, free content to jerk off too ;)